Scriptures and Prayers To Jesus Christ For August 11, 2019
Please read Proverbs 13:24 or click on this link and then choose the drop down for the Bible version and language you want: https://www.biblegateway.com/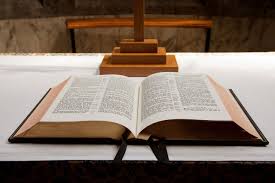 ( Click on this link for more English Bible Versions: https://servantsforjesus.org/inspiration.aspx?b=1&d=225 )
Prayer: Heavenly Father, Give me wisdom to know the balance in discipline, for righteous correction rebukes evil, and no correction results in rebellion. Those that are older and mature in Christ can see how God lovingly chastises us to bring us closer to Him and for us to learn His holiness. He does not chastise us with sickness though as that would be against His loving covenant with us. In Jesus' name I pray.
Click On This Link For Video Selections: https://servantsforjesus.org/Servants-For-Jesus-View-Videos.htm .
Click On This Link For More Information: http://www.servantsforjesus.org .