Scriptures and Prayers To Jesus Christ For August 20, 2018

Jesus The Christ Is Wanting To Speak To You Through the Holy Bible
Please read Proverbs 17:3 or click on this link and then choose the drop down for the Bible version and language you want: https://www.biblegateway.com/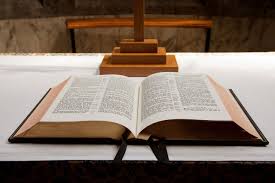 ( Click on this link for more Bible Versions: https://servantsforjesuschrist.org/inspiration.aspx?b=1&d=234 )
Prayer: Heavenly Father, Let me see that you allow tests and trials to make me more pure ad prepare me for the years ahead. Let me be like refined silver. As silver is heated, the impurities are brought to the surface and then removed so the master looks into a perfect reflection of Himself in the liquid silver. Let me reflect you. In Jesus' name I pray.
Click On This Link For Video Selections: https://servantsforjesus.org/videos-by-group/ .
Click On This Link For More Information: http://www.servantsforjesus.org .

Jesus The Christ Loves You And Has a Plan For your Life Surrender All To Jesus
tags: love,faith, hope