Scriptures and Prayers To Jesus Christ For August 21 2020

Jesus The Christ Loves you unconditionally. It is time to surrender all and commit your life totally to Jesus!
Please read 1 Thessalonians 5:22-23 or click on this link and then choose the drop down for the Bible version and language you want: https://www.biblegateway.com/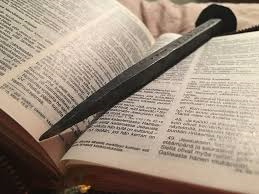 ( Click on this link for more English Bible Versions: https://www.servantsforjesus.org/inspiration.aspx?b=1&d=235 )
Prayer: Heavenly Father, So many people want to compromise themselves to see a movie with evil scenes or to read things that are against the Bible. Help me to abstain from all appearance of evil and set a proper example. Separate me from sin yet let me win sinners for you Jesus. Deliver me from all sexual perversions, in the Mighty Name of Jesus and through Jesus' blood I pray.
Click On This Link For Video Selections: https://servantsforjesus.org/videos-by-group/ .
Click On This Link For More Information: https://www.servantsforjesus.org .

Jesus The Christ wants to Save you now, heal you now and forgive you now. Worship Jesus as Your Lord and Savior. Trust Him as your Provider!
tags: love,faith, hope