Scriptures and Prayers To Jesus Christ For July 26 2020

Jesus The Christ Is Wanting To Forgive you no matter what you have done.
Please read Philippians 1:9 or click on this link and then choose the drop down for the Bible version and language you want: https://www.biblegateway.com/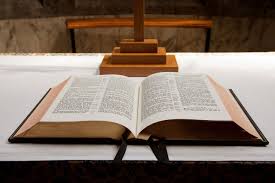 ( Click on this link for more English Bible Versions: https://servantsforjesus.org/inspiration.aspx?b=1&d=209 )
Prayer: Heavenly Father, Let my love increase more and more in knowledge and in your point of view. Thank you Jesus for increasing my faith in your Holy promises and increasing my love towards you and all people. In your name I pray.
Click On This Link For Video Selections: https://servantsforjesus.org/videos-by-group/ .

Jesus The Christ Saves, Heals, Forgives, Protects, Provides. Worship Jesus as Your Lord and Savior
tags: love, faith, hope