Scriptures and Prayers To Jesus Christ For July 31 2020

Jesus The Christ Is Wanting To Forgive you no matter what you have done.
Please read 1 John 3:8 or click on this link and then choose the drop down for the Bible version and language you want: https://www.biblegateway.com/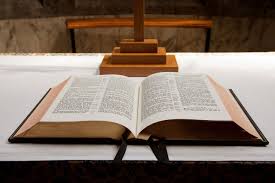 ( Click on this link for more English Bible Versions: https://servantsforjesus.org/inspiration.aspx?b=1&d=214 )
Prayer: Heavenly Father, One of the reasons Jesus came to the earth was to destroy the works of the devil. I command all the works of the devil to be destroyed in the areas of our health, our home and our finances. Help me Holy Spirit to daily rebuke the devil off my life so I can be used of you to help rebuke the devil off others lives to set them free from the sinful bondages that they got caught in. In Jesus' name I pray.
Click On This Link For Video Selections: https://servantsforjesus.org/videos-by-group/ .

Jesus The Christ Saves, Heals, Forgives, Protects, Provides. Worship Jesus as Your Lord and Savior
tags: love, faith, hope