Scriptures and Prayers To Jesus Christ For May 15, 2019
Please read Proverbs 28:1 or click on this link and then choose the drop down for the Bible version and language you want: https://www.biblegateway.com/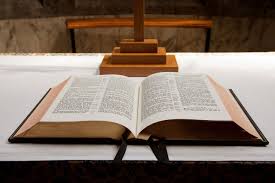 ( Click on this link for more English Bible Versions: https://servantsforjesus.org/inspiration.aspx?b=1&d=136 )
Prayer: Heavenly Father, You love boldness and I pray for more boldness to stand up for you, and remain immovable in my faith when the storms of life come. Help me to eliminate fear out of my life as I ask each day for your perfect love to fill me so fully that it flushes out all fear and worry. In Jesus' name I pray.
( Click on this link for more Bible Versions: https://servantsforjesus.org/inspiration.aspx?
Click On This Link For Video Selections: https://servantsforjesus.org/Servants-For-Jesus-View-Videos.htm .