Scriptures and Prayers To Jesus Christ For Oct 27, 2018
Please read 1 Corinthians 1:31 or click on this link and then choose the drop down for the Bible version and language you want: https://www.biblegateway.com/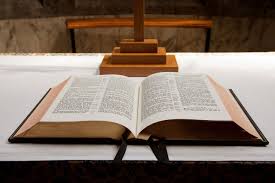 ( Click on this link for more English Bible Versions: https://servantsforjesuschrist.org/inspiration.aspx?b=1&d=302 )
Prayer: Heavenly Father, Let me never boast of the things I have done myself without acknowledging help from you. Let me brag of the great things you have done in my life, giving all glory to you. It is you that has given us every ability and talent. In Jesus' name I pray.
Click On This Link For Video Selections: https://servantsforjesus.org/videos-by-group/ .
Click On This Link For More Information: http://www.servantsforjesus.org .