Scriptures and Prayers To Jesus Christ For Sep 18, 2019
Please read 1 Corinthians 2:5 or click on this link and then choose the drop down for the Bible version and language you want: https://www.biblegateway.com/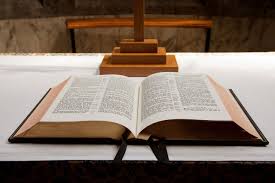 ( Click on this link for more English Bible Versions: https://servantsforjesus.org/inspiration.aspx?b=1&d=263 )
Prayer: Heavenly Father, Do not let me have faith in only people or an institution, but ultimately in you. Let me never by-pass you by going directly to people for things and leaving you out of the picture. Thank you for the Bible which has the answer to every one of my needs. In Jesus' name I pray.
Click On This Link For Video Selections: https://servantsforjesus.org/Servants-For-Jesus-View-Videos.htm .
Click On This Link For More Information: http://www.servantsforjesus.org .