Scriptures and Prayers To Jesus Christ For Sep 2, 2018

Jesus The Christ Is Wanting To Speak To You Through the Holy Bible
Please read Proverbs 26:20 or click on this link and then choose the drop down for the Bible version and language you want: https://www.biblegateway.com/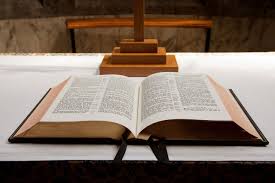 ( Click on this link for more English Bible Versions: https://servantsforjesuschrist.org/inspiration.aspx?b=1&d=247 )
Prayer: Heavenly Father, Let gossip and rumors end when they come to me and help me to warn others to do the same, so that the evil fire will go out. Then the strife will stop immediately. In Jesus' name I pray.
Click On This Link For Video Selections: https://servantsforjesus.org/videos-by-group/ .
Click On This Link For More Information: http://www.servantsforjesus.org .

Jesus The Christ Loves You And Has a Plan For your Life Surrender All To Jesus
tags: love,faith, hope