Scriptures and Prayers To Jesus Christ For Sep 23, 2019
Please read Colossians 4:1 or click on this link and then choose the drop down for the Bible version and language you want: https://www.biblegateway.com/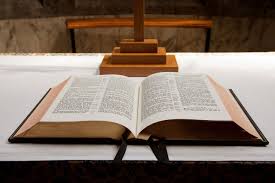 ( Click on this link for more Bible Versions: https://servantsforjesus.org/inspiration.aspx?b=1&d=268 )
Prayer: Heavenly Father, Let me pray for employers that they will give their employees that which is just and equal. Let me never be greedy or selfish. Let me see that their soul is more important than anything else so I need to pray for all I work with and share Jesus with them after hours. In Jesus' name I pray.
Click On This Link For Video Selections: https://servantsforjesus.org/Servants-For-Jesus-View-Videos.htm .
Click On This Link For More Information: http://www.servantsforjesus.org .