Scriptures and Prayers To Jesus Christ For Sep 3, 2019
Please read Matthew 25:40:17 or click on this link and then choose the drop down for the Bible version and language you want: https://www.biblegateway.com/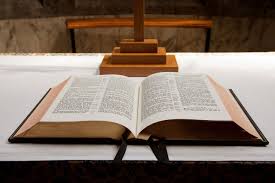 ( Click on this link for more English Bible Versions: https://servantsforjesuschrist.org/inspiration.aspx?b=1&d=248 )
Prayer: Heavenly Father, Let me do unto the least of these my brethren, feed the hungry, house and clothe the poor, pray for the sick and visit those in prison as if I was doing it for you Jesus. I ask for Holy Spirits help and boldness to eliminate fear. In your name I pray.
Click On This Link For Video Selections: https://servantsforjesus.org/videos-by-group/ .
Click On This Link For More Information: http://www.servantsforjesus.org .