Scriptures and Prayers To Jesus Christ For Sep 5, 2018

Jesus The Christ Is Wanting To Speak To You Through the Holy Bible
Please read Hebrews 4:12 or click on this link and then choose the drop down for the Bible version and language you want: https://www.biblegateway.com/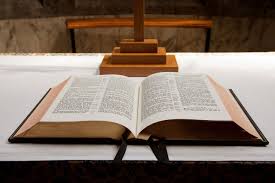 ( Click on this link for more English Bible Versions: https://servantsforjesuschrist.org/inspiration.aspx?b=1&d=250 )
Prayer: Heavenly Father, Your Holy Bible can give me discernment to decide between motives of my mind and motives of your Holy Spirit. Thank you for checking the intentions in my heart. Thank you Holy Spirit for showing me when I make a mistake so I can correct it. Let me see how powerful speaking the Holy Scriptures are! In Jesus' name I pray.
Click On This Link For Video Selections: https://servantsforjesus.org/videos-by-group/ .
Click On This Link For More Information: http://www.servantsforjesus.org .

Jesus The Christ Loves You And Has a Plan For your Life Surrender All To Jesus
tags: love,faith, hope