Scriptures and Prayers To Jesus Christ For July 30 2020

Jesus The Christ Is Wanting To Forgive you no matter what you have done.
Please read Proverbs 6:32 or click on this link and then choose the drop down for the Bible version and language you want: https://www.biblegateway.com/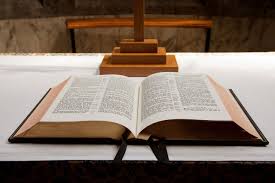 ( Click on this link for more English Bible Versions: https://servantsforjesus.org/inspiration.aspx?b=1&d=213 )
Prayer: Heavenly Father, I am seeing the seriousness of the sin of adultery as it destroys the soul. Give me strength to stand against adultery and warn others of its serious consequences. I pray for all the youth that they will not fall because of peer pressure but keep themselves pure for you. I pray for healing through Jesus for all those who have had an abortion since the abortionists never address that issue and let women stay in condemnation for decades after their abortion. In Jesus' name I pray.
Click On This Link For Video Selections: https://servantsforjesus.org/videos-by-group/ .

Jesus The Christ Saves, Heals, Forgives, Protects, Provides. Worship Jesus as Your Lord and Savior
tags: love, faith, hope