Scriptures and Prayers To Jesus Christ For Oct 18, 2018
Please read Matthew 3:11 or click on this link and then choose the drop down for the Bible version and language you want: https://www.biblegateway.com/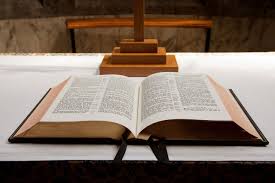 ( Click on this link for more Bible Versions: https://servantsforjesuschrist.org/inspiration.aspx?b=1&d=293 )
Prayer: Heavenly Father, I thank you for baptizing me in the Holy Spirit and fire. I see the importance and necessity of this baptism of Holy Spirit to live a bold, victorious life for you. Let your fire cleanse me and your boldness empower me to do your will. I have to believe by faith that once I've asked, I've received. Help me to crucify the lusts of the flesh in my life so that I live by faith walking in Holy Spirit's leading. Help me to walk and live by faith in the Power of Holy Spirit. In Jesus' name I pray.
Click On This Link For Video Selections: https://servantsforjesus.org/videos-by-group/ .
Click On This Link For More Information: http://www.servantsforjesus.org .