Scriptures and Prayers To Jesus Christ For Oct 29, 2018
Please read James 1:6-7 or click on this link and then choose the drop down for the Bible version and language you want: https://www.biblegateway.com/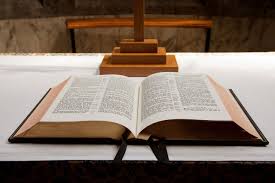 ( Click on this link for more English Bible Versions: https://servantsforjesuschrist.org/inspiration.aspx?b=1&d=304 )
Prayer: Heavenly Father, Many Christians don't receive answers to their prayers. Is it because they doubt and you say here that a doubter will not receive anything from you? I pray for my faith to remain strong. I ask that you remove all doubt, unbelief and fear so that I never waver in my faith. Help me to look at the solution through Jesus' eyes rather than the natural circumstances. Help me to realize your scriptures point out the need for me to forgive in Jesus' name, all those who have hurt me. In Jesus' name I pray.
Click On This Link For Video Selections: https://servantsforjesus.org/videos-by-group/ .
Click On This Link For More Information: http://www.servantsforjesus.org .